Weight & Wellness
Primary care patients of Shenandoah Community Health are entitled to FREE resources from our Weight & Wellness Program.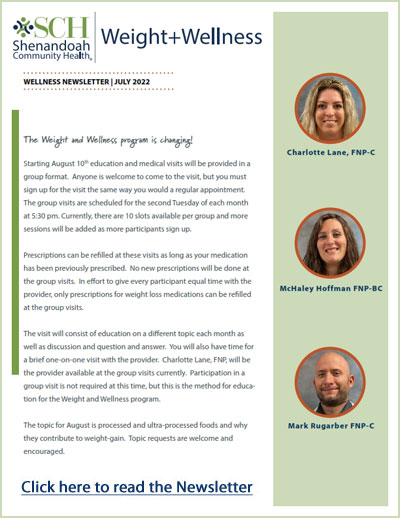 Specially trained staff will get to know YOU and your health and wellness goals before designing your customized program!
Your team will:
Support your goals
Follow your progress
Provide you support
Help you succeed
In addition to weekly support from a health educator and monthly visits with a clinician, you may also have access to:
Medications
Educational Tools
Specialty Referrals
Groups & Classes
Therapy
Special Memberships
Case Management
Activities
Talk with your SCH provider today to join our Weight & Wellness Program and get healthy!