Quality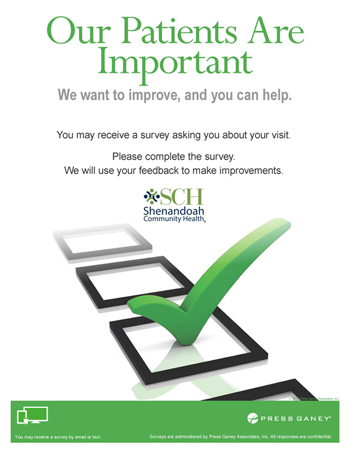 SCH is proud to partner with Press Ganey for our patient satisfaction survey process. After a visit, you may receive an invitation via text or email that includes a link to complete the online survey using a smartphone, tablet, or computer.

We value your feedback and use it to provide the best possible care for all of our patients.

Press Ganey is a third party vendor that is HIPAA compliant and all responses are confidential.

Additionally, our Humana Medicare Advantage patients may also receive a survey from their vendor, Phreesia, to ensure we are maintaining a high standard of care and to highlight areas that may need improvement. Thank you in advance for your participation. More information on that survey can be found here.