Behavioral Health
For the safety of our patients and staff, we are primarily offering telehealth services, with the exception of select appointments. To request an appointment, please call 304.263.4999. We appreciate your understanding as we navigate this difficult time. Additionally, if you or someone you know would benefit from therapy or substance abuse treatment, call us—we can help. We are currently welcoming new patients.
Whether an adult, adolescent, or child, our highly skilled team of psychiatrists, psychologists, and psychotherapists is ready to meet your mental health needs. With offices in Jefferson, Morgan and Berkeley Counties, support and treatment are close to home. Our services include: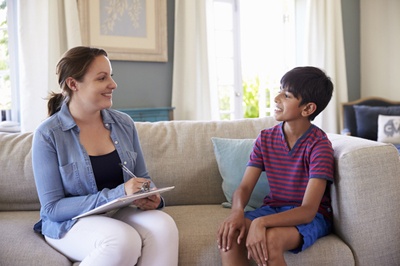 Psychiatric assessment and treatment
Therapy for individuals, couples, families, and groups
Substance use counseling and treatment
Medication management
Specialized therapy techniques including EMDR, ILS, Biofeedback
Specialty counseling for an array of topics: conflict resolution
parenting, grief, relationships, and family dynamics
If you require assistance with your visit today, please inform the front desk upon arrival.
These services are provided at the following locations:
Shenandoah Community Health - Martinsburg
304.263.7023
304.264.0508 fax
99 Tavern Road, Martinsburg, WV 25401
View Map/Directions
Hours of Operation:
Monday 8:30am - 6:00pm
Tuesday 8:30am - 7:00pm
Wednesday 8:30am - 6:30pm
Thursday 8:30am - 6:00pm
Friday: 8:30 am - 5:00 pm
Every other Saturday: 9:00 am - 3:30pm
Shenandoah Community Health - Charles Town
304.728.3716
304.728.3740 fax
44 Trifecta Place, Suite 205, Charles Town, WV 25414
View Map/Directions
Hours of Operation:
Monday 8:30am - 6:30pm
Tuesday-Friday 8:30am - 5:00pm

Shenandoah Community Health - Berkeley Springs
304.263.7023
304.264.0508 fax
106 Sand Mine Road, Berkeley Springs, WV 25411
View Map / Get Directions
Hours of Operation:
Wednesday 8:30am – 5:00pm
Thursday 8:30am – 5:00pm
Before scheduling your first appointment, you must complete and return our Intake Packet. After we receive your completed packet, we will process your information and call you when the next appointment becomes available.
Children's Intake Packet
Adult Intake Packet

Shenandoah Community Health accepts most commercial insurance plans as well as Medicaid, Medicare and offers a sliding fee program for those who qualify, finances are never a barrier to care at SCH. For information on sliding fee and an application, see the links below.
Sliding Fee
Brochure
- English
Brochure
- Spanish
Cover Letter
- English
Cover Letter
- Spanish
Application
- English
Application
- Spanish