Oral Health
At Healthy Smiles Community Oral Health Center, we are dedicated to improving the oral health of everyone we serve—adults and children alike. Our team of dentists, dental hygienists, and dental assistants offer the following services to our patients: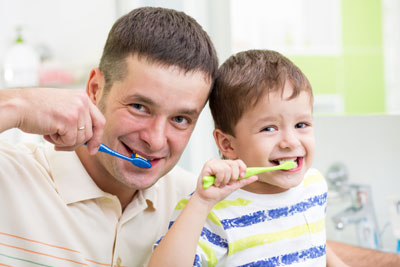 General Cleanings
Deep Cleanings
Periodontal Screenings
Oral Cancer Screenings
Sealants
Oral Hygiene Education/Instruction
Dental Radiographs
New Patient Exams
Reoccuring Exams
Emergency Exams
Fillings
Extractions
Nitrous Oxide "Laughing Gas"
Limited Root Canals
Limited Crowns
Night Guards
Stainless Steel Crowns
Space Maintainers
Healthy Smiles Community Oral Health Care Center
304.267.0250
58 Warm Springs Avenue, Martinsburg, WV 25404
View Map / Get Directions
Hours of Operation
Monday - Friday: 7:45 am - 6:30 pm
Emergency Walk-In Clinic is available to anyone in the community who has unexpected dental pain. Limited walk-in times are available Monday-Friday from 7:45am-11am on a first come first serve basis. Emergencies are worked in between scheduled patients if/when we have cancellations or no shows. Wait times may vary and the number of providers on staff will determine how many emergency patients we are able to see each day. An emergency visit will focus on one area/tooth that is causing pain and include an exam and x-ray of the problem area. Treatment is not guaranteed, but may be provided, if circumstances allow.
Children up to age 17 may be scheduled during regular business hours, regardless if they are an existing patient.
Referrals to oral health specialists are provided for patients who require more complex treatment.

SCH accepts Medicaid and most WV dental insurances. Please contact your dental insurance plan to verify that SCH is in network, or call us and we'll be happy to verify benefits on your behalf. SCH also offers a Sliding Fee Discount Program which allows those who are uninsured or underinsured to receive health/dental care at a reduced cost. To be eligible for a sliding fee discount, evidence of household income and family size is required. SCH has representatives to assist applicants in determining qualifications for this program.