Support our Mission
Mission: to promote health and wellness within the community by providing a Medical Home to reduce barriers to care and ensure access to a full range of coordinated health care and wellness services.

Your health, your family's health, the community's health – all of these are important to us. The gift of your invaluable resources enables us to better meet our mission. We currently have two ways that you can support SCH – gifts of time and money.


Volunteerism:

Clerical assistance, reading to children, joining the Board of Directors – these are just a few of the many volunteer opportunities available at SCH. To learn more about how you can volunteer your time, please contact 304.596.2610. X1045.


Financial Gifts:

Shenandoah Community Health Foundation (SCHF) was established in 2005. Your contribution is tax deductible and is greatly appreciated!

SCHF accepts cash, checks, Visa, MasterCard, Discover, and American Express. Please make your check payable to Shenandoah Community Health Foundation. For more information about charitable donations, please call 304.596.2610, X1063.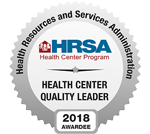 If you are seeing this, you have attempted to link to the UpToDate widget but are experiencing a problem. Please visit
UpToDate
for more information.

Shenandoah Valley Medical System, Inc. does business as Shenandoah Community Health (SCH). This health center receives Health and Human Services funding and has Federal Public Health Service deemed status with respect to certain health or health-related claims, including medical malpractice claims, for itself and its covered individuals. SCH is an equal opportunity provider, serving all patients regardless of ability to pay.

© 2018 Shenandoah Community Health - All Rights Reserved