Privacy Policy
As your healthcare provider, we take our commitment to you very seriously. We want you to be informed and confident that we are a trusted partner in your health care. Please take some time to browse this important information. If you have questions or need any explanation,
please call
one of our offices.
Your Rights and Responsibilities
Your Privacy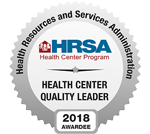 If you are seeing this, you have attempted to link to the UpToDate widget but are experiencing a problem. Please visit
UpToDate
for more information.

Shenandoah Valley Medical System, Inc. does business as Shenandoah Community Health (SCH). This health center receives Health and Human Services funding and has Federal Public Health Service deemed status with respect to certain health or health-related claims, including medical malpractice claims, for itself and its covered individuals. SCH is an equal opportunity provider, serving all patients regardless of ability to pay.

© 2018 Shenandoah Community Health - All Rights Reserved