Support Services for Our Patients
We know that optimal health is more than an occasional visit to the office. In fact, many issues affect your ability to be as healthy as possible. Shenandoah Community Health offers a variety of support services for patients. If you are interested in any of the following, please ask about them your the next visit:
Onsite pharmacy
Laboratory services
X-ray services
Pharmacy Assistance Program
Assistance in enrolling in the Affordable Care Act Healthcare Marketplace
Migrant worker health services
Multi-lingual interpretive services
Social work support
Transportation
Smoking cessation classes
Childbirth education classes
Diabetes support groups
Asthma support groups
Postpartum home visits
Breast feeding support by Certified Lactation consultants
Starting Points Family Resource Center (Click here to learn more about Starting Points)

Family centered support and education
Parenting classes
Developmental screenings for children
Coordination of care with agencies
Literacy promotion and child lending library
Meal Time Community Kitchen
Baby pantry for supplies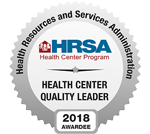 If you are seeing this, you have attempted to link to the UpToDate widget but are experiencing a problem. Please visit
UpToDate
for more information.

Shenandoah Valley Medical System, Inc. does business as Shenandoah Community Health (SCH). This health center receives Health and Human Services funding and has Federal Public Health Service deemed status with respect to certain health or health-related claims, including medical malpractice claims, for itself and its covered individuals. SCH is an equal opportunity provider, serving all patients regardless of ability to pay.

© 2018 Shenandoah Community Health - All Rights Reserved