Diabetes Management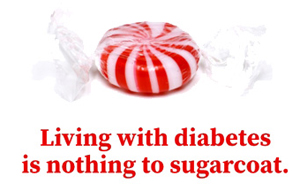 LiveWELL Program
Twice Monthly
2nd Wednesday • 5:30-6:30pm
3rd Wednesday • 12:00pm-1:00pm

Sweeten your chances of successful diabetes management with our monthly program - LiveWELL and learn how to live your best life with diabetes.
Group education
Exercise plans
Supportive atmosphere
Guest speakers
Grocery store visits
Menu planning and meal tasting
No registration required, drop in any or every session!
Do not have to be a SCH patient to attend.
Located at the Sandra Vickstrom Board Room a Shenandoah Community Health.
From main entrance, come into lobby and turn right. Room is the first door on right.
For more information, contact: Jodi Cooper, RN Health Educator 304.263.4999
Helpful Resources
Diabetes Food Hub™
Featuring hundreds of healthy recipes, the American Diabetes Association (ADA) has launched Diabetes Food Hub™, a new digital cooking and recipe destination to help people living with diabetes and their families eat healthfully. Including a collection of tasty recipes approved by ADA's nutrition experts, Diabetes Food Hub provides simple solutions to daily meal planning challenges for people with diabetes.