Diabetes Management
Twice Monthly
2nd Wednesday • 5:30-6:30pm
3rd Wednesday • 12:00pm-1:00p
Sweeten your chances of successful diabetes management with our monthly program - LiveWELL and learn how to live your best life with diabetes.
Group education
Exercise plans
Supportive atmosphere
Guest speakers
Grocery store visits
Menu planning and meal tasting

No registration required, drop in any or every session! Do not have to be a SCH patient to attend.

Located the the Sandra Vickstrom Board Room atShenandoah Community Health.

From main entrance, come into lobby and turn right. Room is the first door on right.

For more information, contact: Jodi Cooper, RN Health Educator 304.263.4999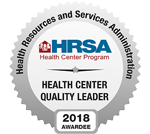 If you are seeing this, you have attempted to link to the UpToDate widget but are experiencing a problem. Please visit
UpToDate
for more information.

Shenandoah Valley Medical System, Inc. does business as Shenandoah Community Health (SCH). This health center receives Health and Human Services funding and has Federal Public Health Service deemed status with respect to certain health or health-related claims, including medical malpractice claims, for itself and its covered individuals. SCH is an equal opportunity provider, serving all patients regardless of ability to pay.

© 2018 Shenandoah Community Health - All Rights Reserved